The Best Available Properties to Help You Enjoy Edinburgh's Fringe Festival
Edinburgh's Fringe Festival is celebrated as the world's biggest arts festival - making Scotland's capital the place to be every August.
So why not look to ensure that next year – and indeed for every year thereafter - you have the best seat in the house by snapping up a home for sale in one of Edinburgh's festival hotspots.
Thousands of performers, big and small, flock to stages and venues that take shape all over Edinburgh. The Fringe includes theatre, comedy, dance, physical theatre, circus, cabaret, children's shows, musicals, opera, music, spoken word, exhibitions and events - it has something for everyone.
While major venues such as Assembly, Gilded Balloon, The Pleasance, and Underbelly are well-recognised hotspots for fringe-goers, a host of other venues have grown in size including: Summerhall, The Stand, theSpace UK and Bedlam, just to name a few.
Warners Solicitors & Estate Agents have a number of properties available which are ideally placed to take advantage of these main locations to put you at the heart of the August excitement for 2017.
And the added value is that these properties are not just for the Fringe. By being set around Scotland's stunning capital they are located in some of Edinburgh's most sought after areas.
So if you are looking for a prime place to enjoy the 'festival' for years to come, here are a selection available from Warners Solicitors & Estate Agent.
3 Bedroom Flat at 5 (3F1), Dublin Street, Edinburgh, EH1 3PG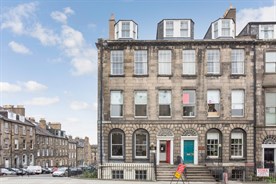 This most impressive, traditional, top floor flat offers a beautifully bright, well-proportioned living space. Its prime location puts it within a five minute walk of more than a dozen Fringe Venues including The Stand on Queen Street.
2 Bedroom Flat (Fifth Floor Flat) at 12/22, Simpson Loan, Quartermile, Lauriston, Edinburgh, EH3 9GP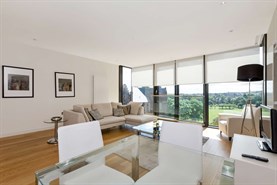 Perhaps the best-located flat available through Warners for the Fringe Festival, it sits on the Quartermile giving it not only incredible views of The Meadows but meaning it is in a prime location for the August buzz. Walking out the door there is access to more than one hundred different venues within five minutes including two of the Big Four as well as all the activities that happen on The Meadows.
2 Bedroom Flat (First Floor Flat) at 171/3, Causewayside, Newington, Edinburgh, EH9 1PH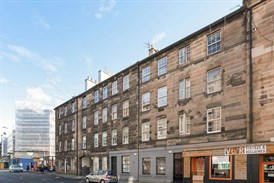 A little south of the property at Simpson Loan, this bright and spacious flat is in a great location for the Fringe Festival, with the super trendy Summerhall only minutes away and many of the 313 venues within twenty minutes' walk.
3 Bedroom Flat (Double Upper Flat) at 25, Kemp Place, Stockbridge, Edinburgh, EH3 5HU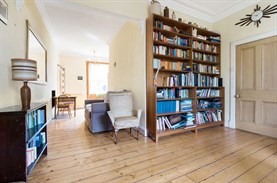 Less than 10 minutes walk from the arty C Scala venue this traditional double upper villa gives access to the more refined side of the Fringe. But, less than twenty minutes from The Stand and the city centre, it is also the perfect base to enjoy the more raucous shows and performances.
1 Bedroom Flat (Second Floor Flat) at 1 (2F1), Spittalfield Crescent, Newington, Edinburgh, EH8 9QZ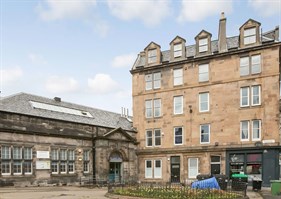 Exceptionally spacious traditional second floor flat, boasting a lovely view and a prime position for the Fringe Festival. It is only a ten minute walk to The Pleasance and fifteen minutes from the majority of the more popular venues including Underbelly at George Square.
< Back