Rediscover Some of Edinburgh's Delights
Be a tourist and rediscover Edinburgh by visiting some of the city's  lesser known tourist attractions.
While everyone probably knows about the major tourist attractions in Edinburgh, Scotland's capital has much more to offer than 'just' it's famous castle, zoo and the Walter Scott Monument.
With its rich history and gorgeous architecture there are some fantastic places to visit whether you're a tourist or a life-long resident.
Here's a look at some of our favourite spots around the city that you might want to pay a visit to this winter.
A little off the beaten track is Jupiter Artland, a sculpture park and art gallery at Wilkieston, West Lothian. It is a fantastic place to explore some interesting and unusual artwork in the grounds of Bonnington House.
The Sheep Heid Inn is Edinburgh's oldest pub, now fully restored to its former glory. You can enjoy delicious food, have a drink with friends and enjoy the charismatic atmosphere of this 14th century pub. It even had a visit from The Queen this year.
For those who like to go exploring, Gilmerton Cove lets visitors navigate their way through hand carved passageways and chambers beneath Gilmerton crossroads. The origins of the cove are a mystery, but theories are presented at the entrance about why they might have been created.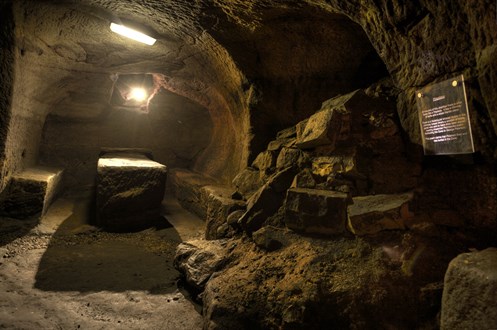 One of Edinburgh's more famous attractions is The Real Mary King's Close, located on The Royal Mile. Rumoured to be one of the most haunted spots in Edinburgh, guests are taken on a tour by costumed tour guides to find out more about the history of this mysterious underground street.
The Water of Leith runs through Edinburgh and offers an idyllic walk for both residents and visitors. The river runs from Colzium Springs to Leith, with people able to join the path from various parts of the city including Stockbridge, Saughton and Canonmills.    
Innocent Railway Tunnel
Once a horse-drawn railway, The Innocent Railway opened in 1831 and it was initially horse-drawn as steam engines were considered dangerous. It closed in 1968 and became an open for all in 1981. It runs from the Newington/St Leonard's area under Holyrood Park via Duddingston and Craigmillar to Brunstane in the East of the city. It is one of Edinburgh's extensive off-road pedestrian cycleways and part of the UK-wide, National Cycle Network's Route 1.
The Abbey was first built in the 12th century and has been ruined since the 18th century. King David I founded the Abbey for the Augustinian Canons and it was the site of the coronation of James II 1437. Tours are available during the summer to learn more about the history of this Abbey.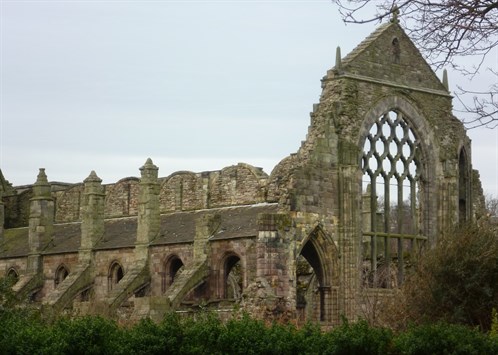 If you want to take a trip down memory lane and beyond, The Museum of Childhood on the Royal Mile has a wide collection of toys throughout the years as well as fun and informative exhibits about health and schooling. It is a great day out for families, with a nostalgic trip for the older generation. 
Wild West Edinburgh
An interesting and fairly unknown location in Morningside, this Wild West street was built to promote a local Southwestern style furniture shop. Although it's not what it used to be, the site is still a peculiar find and a great place to take some quirky pictures.
Cramond Island
The island is one for the adventurous types as it is cut off when the tide comes in. The large "island" can be accessed via a causeway and has some spectacular views of Leith, Fife, North Queensferry and the Forth Rail Bridge. 
< Back