Top 10 Restaurants in Edinburgh
Experience the best cuisine Edinburgh has to offer 
If going out to eat is a frequent must for you, then Edinburgh certainly has some incredible dining establishments all over the city to choose from. Most pride themselves on using fresh, local ingredients as well as cooking authentic and tasty food.
Whether you are looking for a Michelin-star meal, classic British food or something a little different, Edinburgh has the right place for you.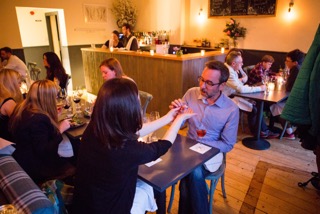 Aizle, situated on St. Leonard's Street, operates a set menu based around their monthly "Harvest", offering the best in local produce. You can check out their website to view each month's harvest, which gives you a list of everything they use to create your delicious 5-course meal.
Number One at the Balmoral offers some of the most exquisite meals in Edinburgh, from Michelin-starred dinners to Afternoon Tea.  Contained within the prestigious and historical Balmoral Hotel, the restaurant offers the perfect setting for a high-class meal.
Pomegranate offers a fantastic Middle Eastern menu, with authentic dishes served in a brightly coloured, exotic setting. The restaurant even has its own Shisha patio! The restaurant also offers a delivery service, so you can enjoy their popular dishes at home.
Located at The Shore, the award-winning Restaurant Martin Wishart is the perfect place to enjoy a Michelin-star meal. It uses the best Scottish ingredients available, combining traditional and modern French cuisine for a truly sensational dining experience.  
Within a listed Georgian townhouse just behind Calton Hill lies the light and airy Michelin-starred 21212 restaurant.  The restaurant spans four floors, with views of the Firth of Forth from the upper levels. The menu changes weekly and uses some of Scotland's best and freshest ingredients.
For a more magical dining experience, The Witchery near Edinburgh Castle offers an enchanting setting in the sixteenth-century building. With some of its original features still intact, The Witchery is a fantastic place for lovers of history. The restaurant is the favourite of locals, celebrities and tourists alike, with a bold menu and excellent service.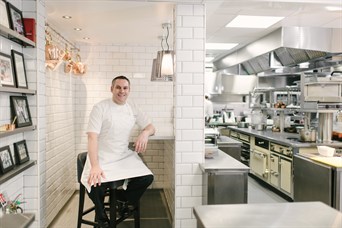 For a more modern dining experience in the historic Old Town, Castle Terrace offers tantalising cuisine and chic décor for a relaxed dining experience. You can also book for private dining for special occasions and corporate lunches.
For a taste of something different, Ting Thai Caravan offers authentic Thai food on a budget. The no-frills restaurant gives a relaxed and casual dining experience in a fun setting with tasty food. Perfect for those who enjoy trying something different and like their food spicy.      
This stylish and modern restaurant gives diners a truly relaxing and elegant experience, offering some of the best food that Edinburgh has to offer. The central location on Queen's Street makes it easy to access from all over the city.
If you are looking for a quainter affair, The Gardener's Cottage adds a little flair to cosy, home-cooked British food with its 5-course set menu which changes on a daily basis. The cottage sits in Royal Terrace Gardens, and is great for those who enjoy something a little cosier.  
< Back