Edinburgh & Lothians House Price Report - January 2023
Despite an eventful end to 2022 which included aborted budgets and a sharp increase in interest rates, the property market in Edinburgh and the Lothians has remained buoyant. Latest figures from ESPC show that in the three months to January the average house price in Edinburgh rose by 5.6% annually, taking the average price of a property sold in the capital to £302,073. During that three-month period, just under 85% of properties sold in Edinburgh achieved a price equal to or above the Home Report valuation.
As has been the case throughout the last three years, larger family homes continue to attract the greatest demand, and thus the highest premiums in excess of valuation. Over the last three months, four-bedroom houses achieved an average of 7.1% over the Home Report valuation. By comparison, one-bedroom flats achieved an average premium of 3.5% over the same period.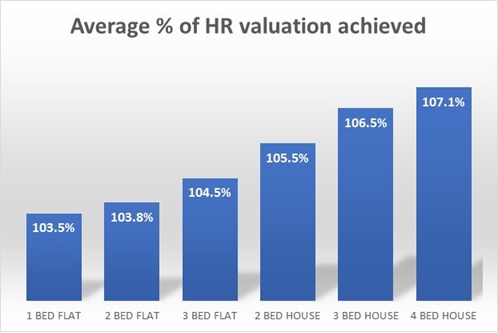 Commenting on the results David Marshall, Operations Director with Warners Solicitors & Estate Agents said: "Despite increases in both interest rates and the Additional Dwelling Supplement the market has remained buoyant for those looking to buy or sell a property in Edinburgh and the Lothians. Most properties are going under offer in less than three weeks and the vast majority of homes are achieving offers that are equal to, or in excess of, Home Report valuation.
"What is clear however is that there is a better balance between supply and demand now than was the case for most of the last three years. Up until the last few months of 2022, there was a significant excess of demand over supply which made conditions incredibly challenging for buyers. Often clients were having to submit offers on multiple properties before they were successful, and it was not unusual that the process of finding and securing a property could take six months or more, especially for those who were looking to purchase a family home.
"Today we are much closer to equilibrium so while the overwhelming majority of properties are still achieving prices at or above valuation, it is far less common than it was a year ago to see buyers having to pay premiums in excess of 20% in order to secure a home.
"While this means that sellers may not achieve as high a price for their existing property, they also are unlikely to have to pay as much to secure their new home which makes for a healthier market overall."
If you are thinking about buying or selling a property, get in touch with Warners today on 0131 662 4747, or by email at property@warnersllp.com and one of our expert team will be delighted to help
< Back